Things are getting better, but it's still true that women do more housework than their spouses. That's something tangible that can be measured and discussed and ultimately fixed. But there's something a little less concrete that women do that's harder to correct. That's the emotional labor we're expected to do in any male-female relationship.
At work, we have to walk a tightrope and that tightrope is covered with eggshells. We can't be too aggressive, but we must be assertive. We can't be too smart, but we must be smart enough. We can't be too feminine or nobody will listen to us. I have a friend who hired a voice coach so she wouldn't sound too girly. Do men have anywhere near these kinds of problems?
When it comes to one-on-one relationships, women are expected to carry a heavier emotional labor load than men. This is the invisible labor that women do to keep the household humming and the people in it reasonably happy.
Think about it. When was the last time your spouse bought birthday presents for the kids and their friends so your kids could attend birthday parties without going empty-handed? When was the last time your spouse remembered anyone's birthday except maybe yours and then, well, let's hope he even remembers that.
Keeping track of birthdays, buying presents and wrapping them—all usually female jobs. And it's more than just a physical task—it's recognizing people on their special day, and it's important. Yet if you're a woman, it's just one of your minor duties.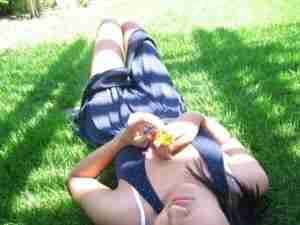 Social Secretary
If you're in a relationship with a male, you're probably in charge of making the social connections, keeping the social calendar, planning the social events. This is why society women of old used to have social secretaries. It can be a full-time job. You probably fit this work into your daily life with aplomb and certainly without a salary.
Nurturer-in-Chief
Women are expected to be caretakers of the elderly and children, and even as men step in to "help," women feel the weight of the responsibility. This is probably the hugest inequity, although it's getting better. But from an early age, many girls are still supposed to look after the younger ones. And the truth is, women are saddled with eldercare too. I have women friends who take better care of their husband's parents than he does. This goes beyond physical care—women are expected to nurture others and provide support to keep everyone mentally healthy.
PeaceKeeper
Whether you're in a relationship or merely cohabitate with men, you're expected to overlook petty issues because "boys will be boys." It's your job to patch things up, keep the harmony in the home, and generally smooth over disruptive behavior. I have a friend whose husband is particularly klutzy. When he spills the coffee, breaks the water glass, drops the entire contents of a box of pasta, he carries on until she cleans it up. Because he gets to have a little emotional fit while she tries not to ruffle his feathers.
Uterus Possessor
Yes, the guy with a penis sometimes brings a condom to the party, but if you have a uterus, the responsibility is all yours. Your partner probably doesn't track your periods. He probably doesn't make your gynecologist appointments or research birth control or bring you the pill every day with a glass of water so you don't have to remember to take it.
Smile Placater
Do you have people (men!) tell you to smile or change your appearance so they can actually feel better? You are supposed to adjust yourself for their benefit. Even if they're trying to cheer you up, or even if they're on your side, or even if they defend you, they're exhibiting benevolent sexism. And they expect you to pat them on the back for it. Yet another emotional burden.
No wonder women feel overworked.
Nancy Travers is an Orange County Counseling professional. If you need safe, effective counseling services, please get in touch. You can reach her here: https://nancyscounselingcorner.com/contact