When you are quarantined with your partner and together 24/7, it might seem like a little too much togetherness. Especially when the quarantine seems to last an interminable amount of time. When you are already in a difficult relationship, being stuck together may just intensify your troubles. You were not prepared for this—no one was—and it may feel like you're trapped.
Exacerbating this situation is the stress of uncertainty, the anxiousness of wondering what the future will bring, and the fear of getting sick. On top of that, you might feel bored. And there is nothing more lonely than feeling that way with a constant companion.
But some relationships can improve under quarantine conditions. You have a lot of time together. You can use that opportunity to enhance your relationship.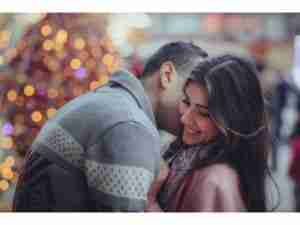 First, Respect Who You Are. Are you and your partner introverts? Extroverts? Some combination?  Understand that your extrovert partner may feel frustrated and upset that he can't be socializing with friends while you are perfectly happy to nest and read and cook. You are who you are. The quarantine may affect you differently. Acknowledging that will help you be more compassionate toward your spouse.
Develop a Schedule. Now that you're home for most of the time, the hours can melt into one another leaving you feeling vaguely unsatisfied. That's when you make a spreadsheet (or however you want to do it) and block out specific hours for times to work, do chores, binge on movies—you can organize your daily life. This way you have a basic agreed-upon framework for your days. Of course, you may want to alter the schedule or take a day off, but a foundation is helpful.
Create Emotional Space. You are physically together, but you can let your spouse have his alone time. And he can let you have your time, too, which you may want to put on your schedule. You will be more patient with your spouse if you take care of your mental health and allow your souse to do the same. If you have the space, physically separate in different rooms. If not, find an area that is yours alone and inviolate to your spouse during certain time periods.
Find New, Shared Experiences. While it's good to have some alone time, you can also create some shared experiences that will strengthen your relationship. Especially in these trying times, you may want to find a way to feel calm and at peace, and you can do it together. Perhaps you and your spouse could begin a meditation or yoga practice together. Or find new and different places to take walks in nature. Try baking bread as a team. Maybe take up fly fishing while social distancing from others. Cook a new cuisine neither of you has tried before. When you do new things together you solidify your relationship.
Be a Good Friend to One Another. Since you're eating in and staying in more, there's more cooking, cleaning, and other chores. Help one another out. Maybe clean up after dinner together and use that time for conversation. Take some time to let your spouse know what you like about him. Talk about happy memories. Share your fears and hopes. You have time now to have meaningful conversations. Take advantage of it.
Nancy Travers is an Orange County Counseling professional. If you need safe, effective counseling services, please get in touch. You can reach her here: https://nancyscounselingcorner.com/contact