You've heard the saying, "You are what you eat." And, "Garbage in, garbage out." In other words, what you consume—whether it's food or porn sites—affects who you are and what you become. Regular exposure to pornography affects how you think about sexuality, from intimacy and relationships to gender equality and sexual violence.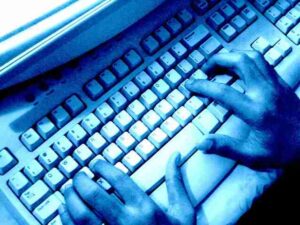 Since pornography is readily available and seemingly ubiquitous, it is important to be aware of the harm porn can do. Much of the pornographic content that is so prolific is violent and degrading. Studies show that viewing pornography is associated with a number of problems for couples, for families and for communities.
Porn users:
can become addicted and spend more and more time outside their relationship to feed their need for porn,
are more apt to be open to greater sexual permissiveness and at-risk sex that results in unwanted pregnancies and STD,
often become desensitized and develop distorted views of reality, requiring more and more sexual stimuli which can lead to deviant behaviors.
Males who consume pornography over long periods:
feel less intimate and attached to their wives, and less satisfied with marital sex,
have a higher tolerance of abnormal sex, including promiscuity and rape,
have a proclivity to regard women as sex objects or commodities,
are less likely to intervene if they witness a sexual assault taking place,
are more likely to have attitudes that support violence against women.
If you are woman with a partner who engages in watching pornography, chances are you suffer from low self-esteem and you are dissatisfied with your sexual relationship. And if you view porn at a very young age, you are more likely to have early sexual intercourse, among other issues that result from prolonged consumption of porn. So if you or your partner—or anyone you love—views pornography with any regularity, think about the dangers. And if they're addicted, get help. You want your life to be full of healthy sexual intimacy and respectful attitudes toward sex.
Nancy Travers is an Orange County Counseling professional. If you need safe, effective counseling services, please get in touch. You can reach her here: https://nancyscounselingcorner.com/contact-us.