Stupid Cupid. He raises expectations and puts on the pressure every Valentine's Day. He makes you feel especially alone if you don't have a lover. And if you do have a lover, Cupid makes you wonder if your partner is delivering as much as he should in the flowers and candy department. Or for that matter, are you doing enough to fulfill your lover's desires on a happy heart day?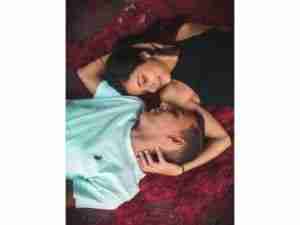 All this anxiety has created a backlash in some quarters. An Anti-Valentine's Day, if you will. There are places you can go and pay to throw tiny axes on targets, and those targets can represent anything you want. Like your Ex. What's Cupid's arrow when you can use an axe?
Some people are less vehement and simply find the flowers and frills just a bit too icky sweet and disingenuous. After all, your partner loves you and you love him. You show each other every day in small, considerate ways how you feel. Do you really need Valentine's Day to declare your unbridled love?
The answer is yes; some people do need that special attention on Valentine's Day. It's the one day a year set aside for love. For recognizing the importance of your relationships. For appreciating the closeness and connection in your life. So talk to your partner about it. Because expectations can run high, and when that happens, there are bound to be disappointments. You can mitigate that disappointment by understanding what your partner expects.
If you do have expectations, don't think your partner will suddenly become a clairvoyant and read your mind. Tell him you'd like to have sex in a flimsy new negligee that he can order from a specific place and show him what item to click on. Or tell him you'd like dinner at that new restaurant and then make the reservation for two. Or specify that a dozen roses would delight you and he knows where to get them. Just because you talk about what you want doesn't make it any less great when you get it.
All that said, surprise can be a wonderful thing. If you pay attention to what your partner says and does you'll get hints. If he has repeatedly asked you to rub his sore back, maybe a couple's massage session would surprise and delight him. Or maybe you should pick up that bottle of wine he's been thinking of trying. The idea behind surprise is to let your partner know you've been listening to him and that he merits your thoughtful consideration.
If sex is on your agenda—and most people do want sex on Valentine's Day—then think about some afternoon delight. The reason is, the chances of having great sex before you have drinks and a rich meal is better than after. Also, many people like to try something a little new in the bedroom. If this is you, be sure your partner is as comfortable with experimenting as you are. Again, talking about it first may be a much better strategy than surprise.
What if you're alone on the day seemingly made for couples? If you're feeling left out, remember that a little self-love is a really good idea, and what better day to practice it than Valentine's Day. Make a plan to make yourself feel special—maybe some bubbly wine and a bubbly bath. Or if you don't want to be alone, seek out a single friend or friends and plan to get together and enjoy your friendship. After all, there's more than one kind of love you can celebrate.
Nancy Travers is an Orange County Counseling professional. If you need safe, effective counseling services, please get in touch. You can reach her here: https://nancyscounselingcorner.com/contact