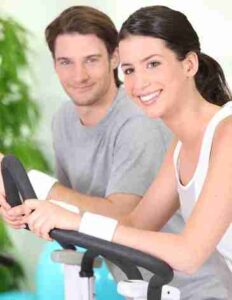 With the New Year upon us, it's a good time for reflection. Many people like to make resolutions about their relationships, an admirable thing to do. But this involves a joint effort – there is no point in making relationship resolutions on your own when they involve both of you. It has to be a team effort, like your relationship itself. You and your partner are a team, and as such, you must be united in your efforts. But before you make joint resolutions, be sure you bring your best self to the table.
Ask yourself: Are you expecting perfection from you and your partner?
It's fine to want to make improvements—we can all use an upgrade from time to time. But possibly one of the most important qualities to have in a relationship is the ability to understand that humans have foibles. We are imperfect, and always will be. And some of those imperfections can even be looked upon as endearing with the right frame of mind. So before you begin formulating relationship resolutions, be wise about human frailty. It will always exist within you and your partner. That said, here are some suggestions for making improvements, starting with yourself:
1) Be Inspirational
A tall order? Perhaps, but something to strive toward. You are comprised of all the love and understanding you've received from others throughout your life. You are also comprised of all the hurt and pain. You are the product of all your friends and family who have touched you down through the years—a composite of what came before. Recognize that you have an effect on your partner, now and in the future, and often a major one. You can choose to touch her in an uplifting way.
2) Up Your Emotional IQ
People who have evolved to a higher emotional understanding often have better relationships. They have learned to control themselves and think of others. So, when you feel yourself rising to take the bait of anger, take a time-out, count to ten, or remove yourself from the situation. Make an effort to think about your partner's feelings, and check in frequently about her emotional well-being. And always take responsibility for your own feelings and actions, and sincerely attempt to rectify missteps.
3) Make the First Concession
You know that dropping your dirty socks and underwear everyplace except into the hamper drives her up the wall. And she does that thing that makes you crazy too. But take the high road. Don't wait for her to change. Be the first to make the effort to change and stick to it. All good relationships require compromise. Make one without being asked. Make one to set a good example. Show her that you put your relationship before your own selfish desires.
4) Be a Positive Force
It's so easy to criticize. But what if, instead, you made an effort to praise. Every time she does something to make your home a lovely place to come to, every time she sacrifices her time to do something for you, reinforce her good deed with praise. Let her know you notice and appreciate it. These may be small gestures on her part, so it can take some practice to heighten your awareness to the point where you realize the effort she made. Learn to practice praise. It will likely be a powerful, positive influence on your partner and your relationship.
Nancy Travers is an Orange County Counseling professional. If you need safe, effective counseling services, please get in touch. You can reach her here: nancyscounselingcorner.com/contact-us.