The world is boiling over. If you feel you are under intense pressure, it's probably because you are. Just suffering from the uncertainty of the times is stressful. Add to that financial worries, fear of getting sick, and interacting with your partner on a constant basis with no end in sight. Even good relationships can become strained during times like these. And if you have children and have to home school them while working another job too, then add several more layers of stress. Sometimes you feel you might break from all the pressure.
Troubling times are a real test of character. And while you need to be kind to yourself, sometimes it's even more helpful to nurture those around you whom you love. So what can you do to ease the stress in your household?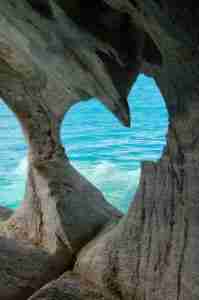 Pledge to stop complaining for three days. It's just so easy to slide into whining about discomforts and inconveniences or even more substantial concerns. But try to catch yourself. Make a real effort. You don't need to tell your partner what you're doing. Just listen to yourself and deliberately check what you say. When you stop complaining you lift an undercurrent of stress from your partner who no longer has to hear it. When you do it for three days it will become a good habit.
Clean up your partner's mess. He left the dishes in the sink again. It's his job, for heaven's sake, and you have so much to do. But why not perform a small kindness and just clean up when you have a moment? It's such a small thing to do, really, to help out your spouse. And the key thing is not to gloat about it. Just do it without any expectation of reward. Do it and don't say a word about it, even if he doesn't notice. You'll feel better.
Give him a sincere compliment. Look for something nice to say, even if it's a small thing. Like, "You have the best smile." You need all the good news you can find. Then share it with your spouse or your children. Catch your children doing something good and give them positive reinforcements. When you find the good in people you feel good too.
Smile when you say "please" and "thank you." Reach back to kindergarten days and remember the basics of good social interaction. The same rules apply to your family. Be as polite as you can be during these times, because your spouse and kids need a pleasant atmosphere in which to operate. You do, too. Smile more. Be more considerate. Make an effort to extend simple courtesy to those around you.
Have some real conversations. It's easy to just talk about logistics and what's for dinner. And that's fine. But now is a time when you and your spouse and children could benefit from some thoughtful conversations. How are they feeling? How do they cope when overwhelmed? How do they handle the frustrations of working remotely or the stress of going out to work? Just talking about how things are going in a meaningful way can ease the stress for you and your family.
Make an effort to be kinder to those who are quarantined with you, including being kind to yourself. You may notice a nice bonus—others will be kinder to you, too.
Nancy Travers is an Orange County Counseling professional. If you need safe, effective counseling services, please get in touch. You can reach her here: https://nancyscounselingcorner.com/contact