It's one of the toughest conversations you'll ever have. But because you love this person, you feel obligated to undertake it. You've done your homework and you know your loved one needs therapy. You've researched the signs of depression or anxiety or whatever it is your loved one suffers from. You know he is exhibiting symptoms of psychological conditions and you are looking at the facts objectively.
Finally, you have removed yourself from the equation. You want your loved one to get therapy for his own benefit—not because you can't get along with him or because he's changing into someone you don't like or because you want him to behave differently. This is not about you.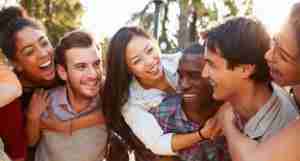 Arrange for a serious discussion. That means letting your loved one know you want to have an important talk. Agree on a time and place that allow you both to feel safe and unhurried. You want a venue where you can focus your attention on the issues calmly and rationally. Make an appointment—that underscores the importance of your meeting.
Think about what you're going to say. Have a plan in advance. Practice what you're going to say and how you're going to say it. Be careful not to be accusatory—use "I" statements instead of "you." For example, "I am worried about you, and want to help." Or "I am sometimes frightened by your behavior and wonder how you feel about it." Knowing what you're going to say helps you focus on what your loved one says—really listen. You won't need to be thinking about what you're going to say next because you'll already know.
Be truly empathetic. Not sympathetic and not pitying. Empathy means you understand your loved one's situation as best you can and you share your feelings. Spend some time before your meeting thinking about what it must be like to go through what your loved one is going through. Let him know you understand he's having a hard time and you want to help because you love and care about him.
Be prepared for pushback. If your loved one could realize he needs therapy on him own, he would. But instead he's probably tried to ignore that fact or perhaps he's in denial. He may be very defensive and upset. It's your job to stay calm and be as reassuring as you can be. Don't push for immediate action. Give him time to think about it. Offer to reconvene when he's less distressed.
Help him find a qualified professional. Ultimately, the decision to enter therapy has to be your loved one's, not yours. But you can facilitate the process. You can seek your loved one's input on the kind of therapist he think he'd like and research therapists who might be good. You can call and schedule and appointment, drive him there, go with him and wait outside during his session. If money is an object, offer to pay for it. Whatever you can do to lend support.
Keep your support going in the long-term. This will take some time. Assure your loved one that you will be there for him in the future.
Nancy Travers is an Orange County Counseling professional. If you need safe, effective counseling services, please get in touch. You can reach her here: https://nancyscounselingcorner.com/contact