If you're feeling stressed and anxious all the time, it's no wonder. Even before the stress-inducing pandemic, we were all feeling that way. The pandemic just heightens our anxiety and brings it to the forefront. We're feeling stressed and anxious because we have cause to feel that way. Here's why: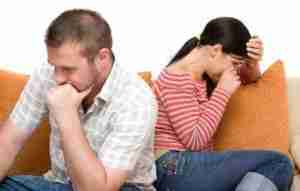 We're Hug-less. Online meetings and phone calls with pixilated faces are great, but they're not a perfect substitute for actual warm, human contact. We need one another and studies show that we crave real contact with others. We are wired to need each other, physically.
We're Out of Control. Maybe the feeling of being in control was always an illusion, but that illusion is being shattered by Corona-19. The virus seems to go where it wants, when it wants, and there's not much we can do about it except to take safety precautions. Still, there's that feeling of helplessness and being overwhelmed. People are struggling to maintain some kind of calm and connection to think clearly and make good decisions. The world is topsy-turvy and things are not as we expected. No wonder we feel out of control.
We're in a Couch Potato Pandemic. During a pandemic, when it's safest to stay inside, we clock a lot of screen time. That means sitting much of the day. When we're sedentary, we don't get the exercise we need to help us have a good night's sleep and keep us in an upbeat mood. Sitting too much hurts us physically and mentally. We're missing being outdoors and among nature, the greatest pick-me-up there is. Exercise alone is a stress-buster. But exercise among the beauty of nature is good for us, body and soul.
We're Multitasking. When we're home trying to work and watch kids and clean the house and cook dinner and pretty soon there's a blur between working and home life. Without a clear delineation between the two, it's easy to feel like we're working 24/7. We're always "on" thinking about work or thinking about what we have to do to keep our home running as smoothly as possible. Sometimes we try to do both at the same time, and it's rarely satisfactory.
We're Expecting Super Productivity. Shakespeare wrote some of his most famous plays during the Plague. So how come we can't be more productive like him? Well, for one thing, let's face it, Shakespeare was pretty extraordinary. And for another thing, he didn't have all the digital distractions that bombard us every day. We are constantly on our devices when we really need some downtime. A break that lets us calm down so when we do reboot we're refreshed and renewed. If we're continually responding to digital media and continually working we will get so wrapped up that we won't be efficient or effective. It may be counterintuitive, but maybe we should slow down if we want to be more productive.
We're Worrying. If we weren't a worrier before the pandemic, we probably are now. It's true, there's plenty to worry about. We're worried about our economic situation. We're worried about the health and safety of our friends and relatives. We're worried about getting sick ourselves. It's reasonable to have some anxiety during anxious times like these. We need to set aside some time to take a break. Banish screen time for a set time each day. Talk to friends and relatives. Pursue some hobbies. Take a walk in nature. We need to be easier on ourselves. We deserve it.
Nancy Travers is an Orange County Counseling professional. If you need safe, effective counseling services, please get in touch. You can reach her here: https://nancyscounselingcorner.com/contact