A recent survey showed about 27 percent of people felt their relationships improved during the pandemic, but an equal number had the opposite feeling. Whether you flourished or languished, you faced a lot of challenges over the last year and a half. Everyone has. But why has the pandemic taken its toll on some relationships more than others?
Those Who Flourished
Dan and Jill were a busy, career-oriented couple before the pandemic hit. They were often out of town at different times, worked long hours and each had a grueling commute. Their "date nights" were frequently spent falling asleep in front of an old movie with a bowl of popcorn on their laps. But the pandemic changed everything.
Suddenly they had more time together and really got to get to know one another. It was the two of them against the pandemic, with the common goal of survival. "We really felt like we had to stick together to keep strong and healthy. We had to work together just to get through it," Jill said. And there's nothing like a common enemy—the pandemic—to strengthen the bond between partners. They established little rituals, like taking a break from work at the same time every day to take a walk together. They started to cook dinners together, with Jill as sous chef some nights and Dan as sous chef other nights.
Of course, they were lucky. They were both able to work remotely and they had no children, so they didn't have to try to juggle childcare or schooling into the mix. But they also took lemons and made lemonade. They took the opportunity of being together 24/7 to get to know each other better and spend time together in a positive way.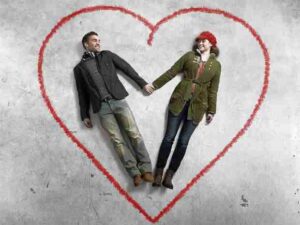 Those Who Languished
Robin and Dale had a different experience. Too much time together was just too much for them. Boredom was the biggest problem. The pandemic felt to them like house arrest. They weren't able to go out, see new people, try new restaurants, do new things. Novelty was the zest in life they desperately missed. It affected their relationship, and not in a good way.
Another issue was that Robin needed her alone time. But it was hard to come by since she and Dale were together all the time. Constant togetherness robbed the couple of the joy of sharing at the end of the day, of reuniting after a break that refreshed their relationship. You can't miss someone if they're never gone.
Meanwhile, Dale felt his anxiety increase, as so many people's did during the uncertain, changing time of the pandemic. Robin found it difficult to handle Dale's irritability that stemmed from his anxiety, even though she knew she should be more understanding. It's one thing to acknowledge a problem and it's another to have to put up with it day in and day out.
Whether you flourished or languished, the good news is, the pandemic will be over sooner or later. Then you'll get to choose to keep your newly found closeness if you flourished, or to get back to a healthier relationship if you languished.
Nancy Travers is an Orange County Counseling professional. If you need safe, effective counseling services, please get in touch. You can reach her here: https://nancyscounselingcorner.com/contact