If you have been through a traumatic event, you may suffer from Post Traumatic Stress Disorder. Basically, it's an anxiety disorder that prevents you from functioning well in everyday life.
If you have PTSD, you may suffer from some of these symptoms: You may feel depressed, irritable, easily startled or troubled by bad memories. You may go to great lengths to avoid being reminded of the trauma. Or perhaps you feel isolated from others and have lost interest in activities you used to enjoy. Maybe you have trouble concentrating and suffer from negative thoughts. Sometimes symptoms are so severe they include panic attacks.
The trouble is, symptoms of PTSD can make it difficult to perform the daily tasks you need to live a normal, healthy life. If you feel detached from others, it's hard to have a relationship with someone you feel can't possibly understand what you've been going through. That may lead to issues with trust and intimacy, which make it hard to maintain a healthy relationship.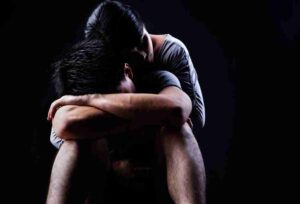 Living with PTSD
It's possible to live a happy, healthy life, even if PTSD remains with you. It's important to get good, caring, professional help, with a treatment plan designed for your situation. In addition, there are steps you can take to help you find relief from PTSD:
Treat yourself well. Take as much care of yourself as you can. That means eating well, getting enough sleep, and finding healthy activities that make you feel good.
Make physical activity part of your routine. It's been shown that aerobic exercise has therapeutic benefits and reduces the severity of symptoms of PTSD.
Try practicing mindfulness. Engage in yoga and meditation to keep yourself grounded. Try to keep focused on the present as much as possible, including how you are feeling in the moment. Be mindful of yourself, your breathing and your environment.
Make a support group part of your life. You may want to develop your own support group of people you love and trust who understand what you're going through. These are people who will check on you and support you, even if you go through a period of avoiding others. They will help you through your recovery.
Steer clear of drugs and alcohol. Tempting as it may be to use drugs and alcohol to self-medicate, they are not a solution. Abusing them can only bring more trouble on top of your existing condition.
Try a therapy dog. Therapy dogs have been shown to help PTSD victims reduce stress and anxiety. A properly trained dog may help you relax.
Nancy Travers is an Orange County Counseling professional. If you need safe, effective counseling services, please get in touch. You can reach her here: https://nancyscounselingcorner.com/contact