If you're feeling anxious about life after COVID, guess what? You're human. You've been tried and tested over the last year and you've adapted. You've been stressed and depressed and rightfully so. The pandemic has caused upheaval in your life and isolated you at the same time. And now you're about to experience another change—the post-pandemic future.
But you're unsure of what that future will be like, and uncertainty is always a cause for anxiety. Change is constant and during a lockdown, you've had to create a new way of being. And now that, too, will doubtless change as you ease back into "normalcy," whatever that is. You have to meet the unexpected and deal with it. No wonder you feel anxious.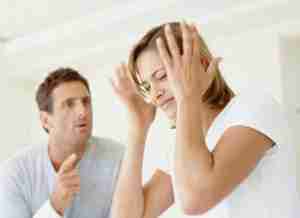 Take Your Time
You've been through a lot of changes and now you're about to see people and go out in public. If you're not up to it, just take it slowly. You've been processing the message that contact with others is unsafe. That message is firmly planted and may still be true. What situations are safe and what aren't? We all have to keep up-to-date with new realities and guidelines from health experts and authorities. But the key is, you have to feel comfortable.
A friend met with a doctor for an outpatient procedure. He suggested that she could take off her mask, and so could the doctor and his assistant. All three were in a room together, but my friend was hesitant. The doctor assured her that everyone in the room was vaccinated so it was okay. But since she hesitated, he didn't press it. And the next time they meet my friend will be more amenable to a mask-less meeting. But no point in rushing things past her comfort zone.
Acknowledge How You're Feeling
Take note of how you're feeling and acknowledge that you're undergoing yet another change. Be compassionate to yourself—as compassionate as you would be to a friend who faces uncertainty. Take time to keep yourself fit and healthy, with plenty of sleep. And eat well. All the things that make you feel energetic and good.
Progress is seldom linear, so don't berate yourself if you find yourself not up to things from time to time. Accept that you need to take it slow. Understand that anxiety for your health and anxiety for social gatherings are at play. Give yourself credit because you've been through a lot, and so have your friends, family, and co-workers. Give yourself, and everyone else, a break.
Establish a Routine
Whenever you have big changes to cope with, consider establishing a routine that will help you feel grounded. When things are in flux all around you, keep your habits constant. Eat breakfast at the same time. Check your email with your second cup of coffee. Whatever you can control as a routine will help you feel more stable. And remember, a certain amount of anxiety is normal.
Nancy Travers is an Orange County Counseling professional. If you need safe, effective counseling services, please get in touch. You can reach her here: https://nancyscounselingcorner.com/contact