A friend of mine is on her third marriage, and this one is successful. But she had to go through two marriages and a lot of pain and suffering first. Can we learn from our friends about what not to do so we can enter a relationship for the right reasons?
Here's what my three-time-married friend, Alicia, says. "The first time I got married was because I was so insecure I didn't think anyone would ever ask me. But he asked me! I tried to convince myself I loved him, but really, I was one of the last of my friends to get married and I thought I'd better take him up on it before it was too late. I was afraid to be a spinster. A pretty pathetic reason to get married.
"So after we got divorced I was one of the only one of my friends who was divorced. I was okay with this because I knew it was better to be divorced than to be so mismatched with the wrong mate, but I yearned to have a baby. And I didn't want to be a single parent, so I got married and had a baby. And although I'm so happy to have her, it's not a good enough reason to get married. Again, I got married for the wrong reason.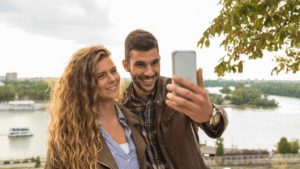 "But then I met the love of my life. I put off marrying him for obvious reasons—because after two failures I was afraid to commit. But I realized I finally had the right reason to get married. I wanted to be with him. I loved him and I liked him, and I couldn't imagine life without him. He's just great to be around."
My friend Alicia has now been with her husband for 10 years. Has her relationship always been perfect? No. Has the initial butterflies-in-your-stomach feeling of being madly in love waned? Yes. But Alicia and her husband still love being with each other even as their relationship has ebbed and flowed over the years.
You can't fix yourself by getting married.
Alicia's marriage is successful because she finally got married for the right reason. Third time's a charm. But she entered into her first marriage to "fix" herself. She felt insecure and thought a husband would make her feel more worthy. And she married because she felt pressure from family and friends, also not a great reason.
Some people marry an abusive person for the familiar comfort of being with someone like the parent whose abuse they're used to. Others marry to distract themselves from their own damaged selves. Ultimately, this leads to an unhealthy dynamic in a relationship that was pretty much doomed from the start.
Getting married to "get" something is usually a bad deal.
Alicia got married the second time to "get" something. Some people marry to get status or money. Or they marry someone who's exotic or interesting in the hopes that that will make them seem interesting too. Or they marry to escape their current lives and get some stability. Alicia married to get a baby. And even though her baby gives her joy every day of her life, her relationship did not work.
Next time we'll talk about some of the "right" reasons to get married and what you can expect when you find the right person.
Nancy Travers is an Orange County Counseling professional. If you need safe, effective counseling services, please get in touch. You can reach her here: https://nancyscounselingcorner.com/contact